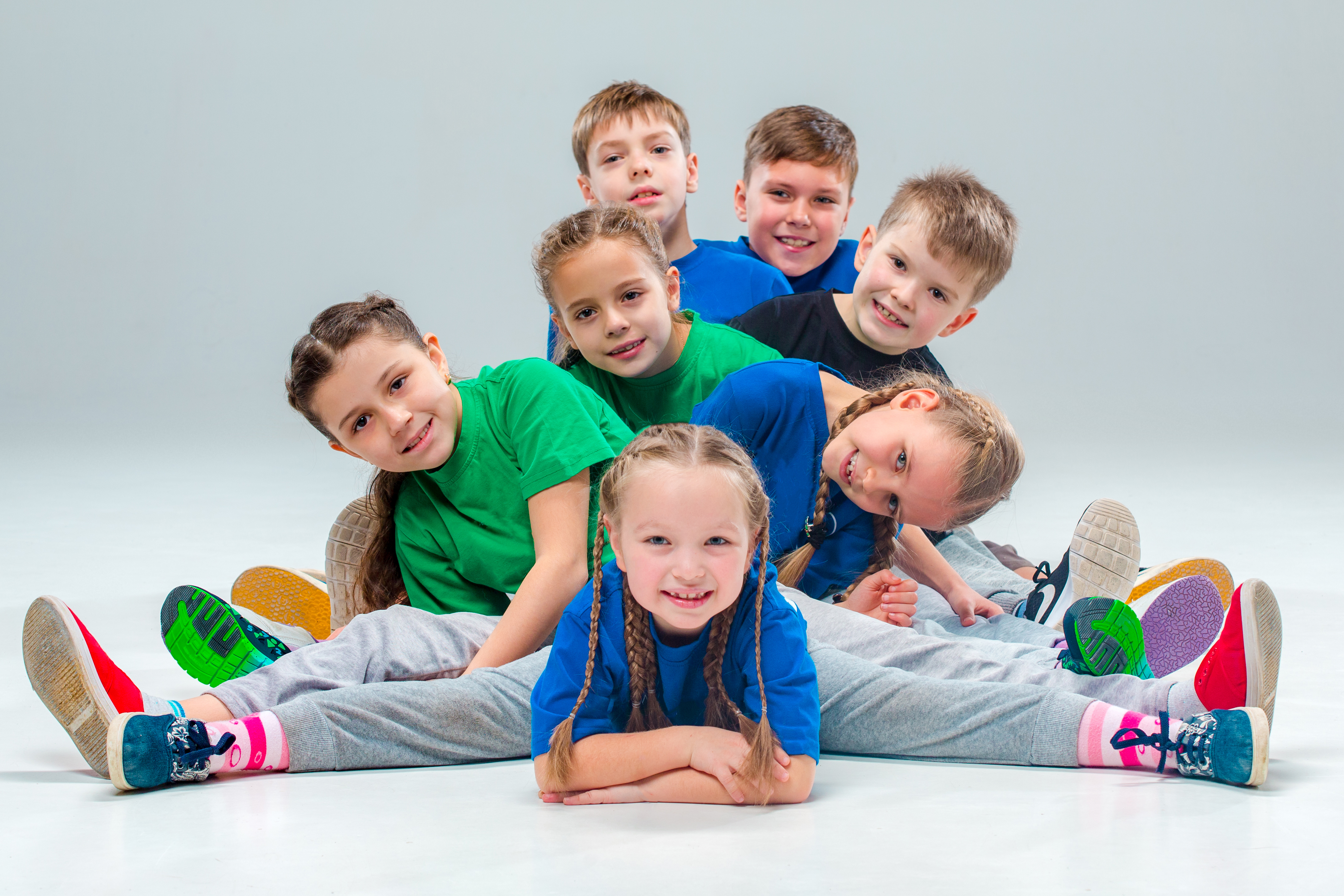 We provide after school and lunchtime dance clubs in primary schools in Coventry, Solihull, Warwickshire, Leicester and the West Midlands. We teach both Key Stage 1 and Key Stage 2 Clubs and aim to help children develop their confidence and co-ordination as well as having lots of fun with their friends and enjoying dance.
Teamwork
The children have the opportunity to work in groups which develops team work and co-operation. They learn dances accompanied by their favourite pop songs and choreograph their own short pieces together. They then are able to show the class these short routines and share their ideas together.
Performing
Performing is a very exciting aspect of dance and for this reason we organise regular dance assemblies for the children so that their classmates, teachers and parents can see what they have achieved. We show that through practice, hard work and having the dedication to stick at something it is possible to achieve something worthwhile and memorable.
Rewarding
On completing their year of dance, every child is given a special certificate which is something to work towards. As well as our dance clubs, we also provide curriculum dance sessions in primary schools where key elements of dance are taught and where we are able to help schools with the dance aspect of their concerts and shows.
The classes
These rewarding and fun sessions are tailored for primary school age children. We come to your venue to provide the classes – meaning the children feel completely comfortable in an environment they are well adjusted to.
We cater for a range of specific needs, so please let us know if you have any specific requirements which we will be happy to meet.
We are currently covering Coventry, Warwickshire, Solihull, Leicester and the West Midlands – but please let us know if you would like classes further afield. We aim to be as flexible as possible and give everyone the opportunity to get involved in our highly rewarding programs and classes!
Find out what we can do for you and your children today!
Get in touch today to find out more about our dance clubs and discuss your requirements.
We pride ourselves on providing thoroughly enjoyable and rewarding services to children, giving them many opportunities which will certainly be beneficial throughout their lives.
Contact us today!