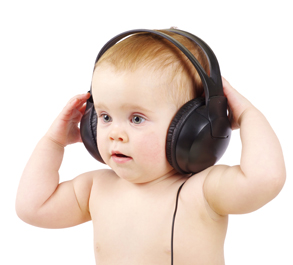 Fun Music sessions are energetic, noisy, great fun and occasionally quite tuneful! We offer sessions for groups of babies, toddlers or pre-school children, each carefully tailored and adapted to suit the ability of the children.
The children thoroughly enjoy themselves and we allow them to participate in their own way. We use a large collection of character puppets to bring the songs to life as well as a bag full to the brim of exciting musical instruments.
The fun learning experience
We encourage learning through exploration, so children can play instruments in an experimental way as well as being taught how to play them in the most musical way. One of the big favourites are our lengths of stretchy material and 'floaty' scarves. These are great fun for playing with and hiding in, providing new visual and tactile experiences linked into the sounds, rhythms and tempos of the music.
Singing
Older children are encouraged to find their best singing voices and work together as a group as they perform. The children develop listening skills and rhythmic awareness through our musical sessions, developing essential and transferable skills through their fun.
The classes
These rewarding and fun sessions are tailored for nursery and pre-school age children. We come to your venue to provide the classes – meaning the children feel completely comfortable in an environment they are well adjusted to.
We cater for a range of specific needs, so please let us know if you have any specific requirements which we will be happy to meet.
We are currently covering Coventry, Warwickshire, Solihull, Leicester and the West Midlands – but please let us know if you would like classes further afield. We aim to be as flexible as possible and give everyone the opportunity to get involved in our highly rewarding programs and classes!
Get in touch and find out what we can do for you and your children today!