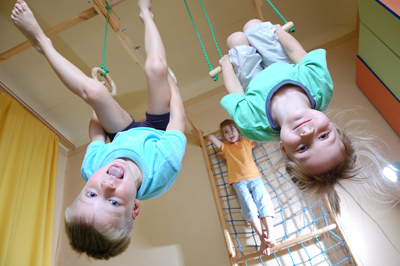 Creative Flair Gym classes are fun and educational. We create a friendly learning environment so that your children can benefit from a wide range of physical development opportunities.
Some of the many benefits of our gym classes are:
Increased flexibility, strength and coordination
Helping to achieve a better physical fitness  level
Techniques are carefully and gradually learned to gradually increase fitness levels and confidence at the same time
Helping to improve spatial awareness and balance
Children are proud of what they have achieved and can perform their skills and routines to  their classmates
Allows children to actively engage in a highly rewarding and team building activity
Creative Flair Gym sessions
These rewarding and fun sessions are tailored for primary school age children. We come to your venue to provide the classes – meaning the children feel completely comfortable in an environment they are well adjusted to. We can also provide Gymnastic Dance sessions for your school.
We cater for a range of specific needs, so please let us know if you have any specific requirements which we will be happy to meet.
We are currently covering Coventry, Warwickshire, Solihull, Leicester and the West Midlands – but please let us know if you would like classes further afield. We aim to be as flexible as possible and give everyone the opportunity to get involved in our highly rewarding programs and classes!
Get in touch today to find out more about our fantastic gym sessions and discuss your requirements. We pride ourselves on providing thoroughly enjoyable and rewarding services to children, giving them many opportunities which will certainly be beneficial throughout their lives.