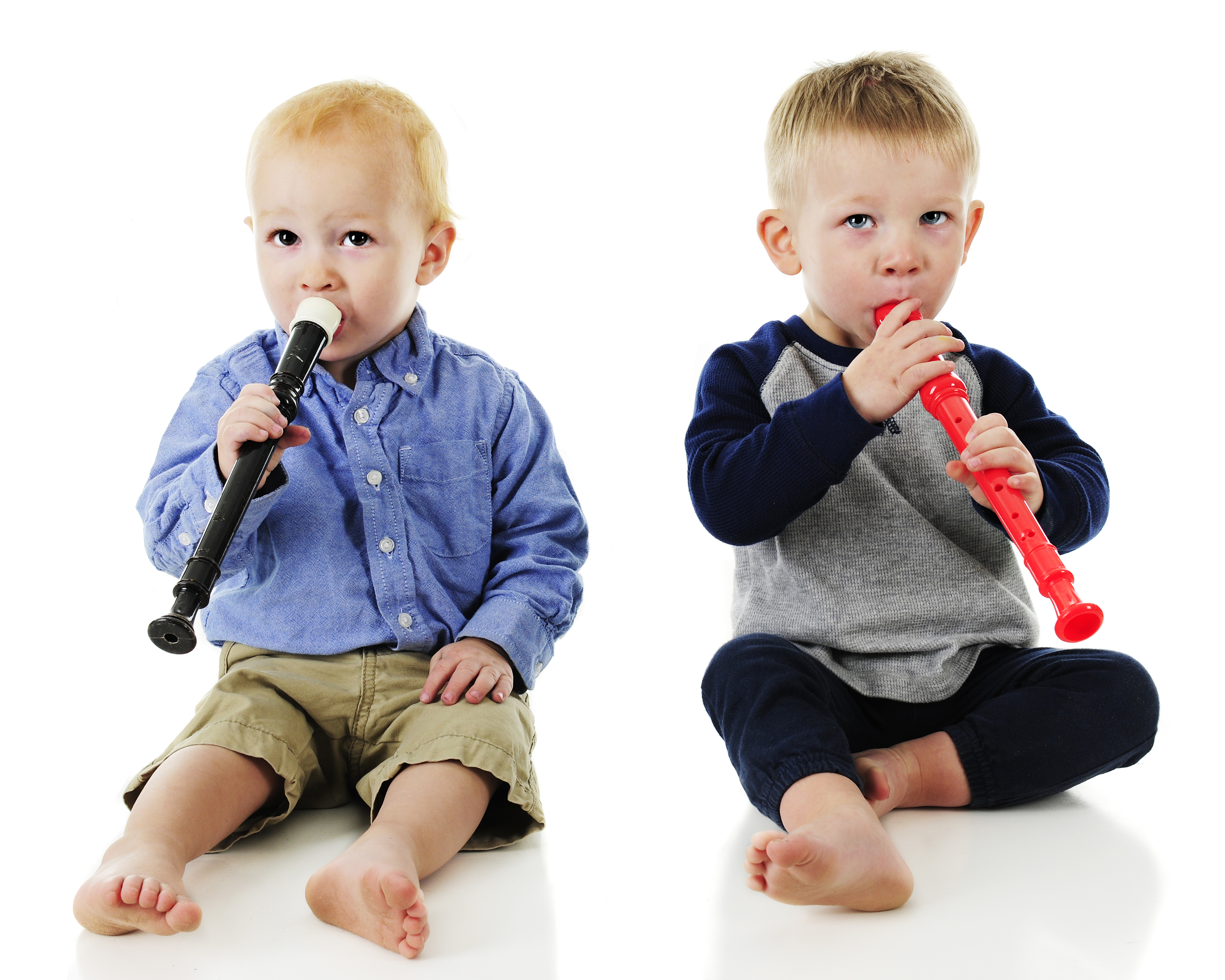 Our brilliant, fun recorder sessions are available for children from as young as three years of age. It is a wonderful first instrument to start the children's musical journey. Your children can take their first steps into the world of music, with one of our qualified music teachers, and develop skills which will stay with them for years to come.
Recorder Games
Our unique Creative Flair recorder games are fun, loud and exciting and encourage;
Taking turns,
Listening skills,
Fine motor skills,
Breathing control and awareness,
Introduce their first few musical notes!
Fun and Educational Sessions
Our lively sessions give the children their first experiences of using musical instruments and many more skills than one would expect can be gained:
Older children may start to understand how basic musical notation works, as well as making lovely sounds with their recorder.
Patience is learned – it's not easy or straightforward to get to grips with an instrument!
It boosts self-confidence – playing music helps children feel good about themselves and their achievements.
It helps improve motor skills – there are many special techniques you need to use to master instruments like the recorder.
Children feel like part of a group and have a sense of belonging – social interaction skills improve too.
 The Classes
These rewarding and fun sessions are tailored for nursery age children. We come to your venue to provide the classes – meaning the children feel completely comfortable in an environment they are well adjusted to.
We cater for a range of specific needs, so please let us know if you have any specific requirements which we will be happy to meet.
We are currently covering Coventry, Warwickshire, Solihull, Leicester and the West Midlands – but please let us know if you would like classes further afield. We aim to be as flexible as possible and give everyone the opportunity to get involved in our highly rewarding programs and classes!.
We pride ourselves on providing thoroughly enjoyable and rewarding services to children, giving them many opportunities which will certainly be beneficial throughout their lives.
Contact us today!