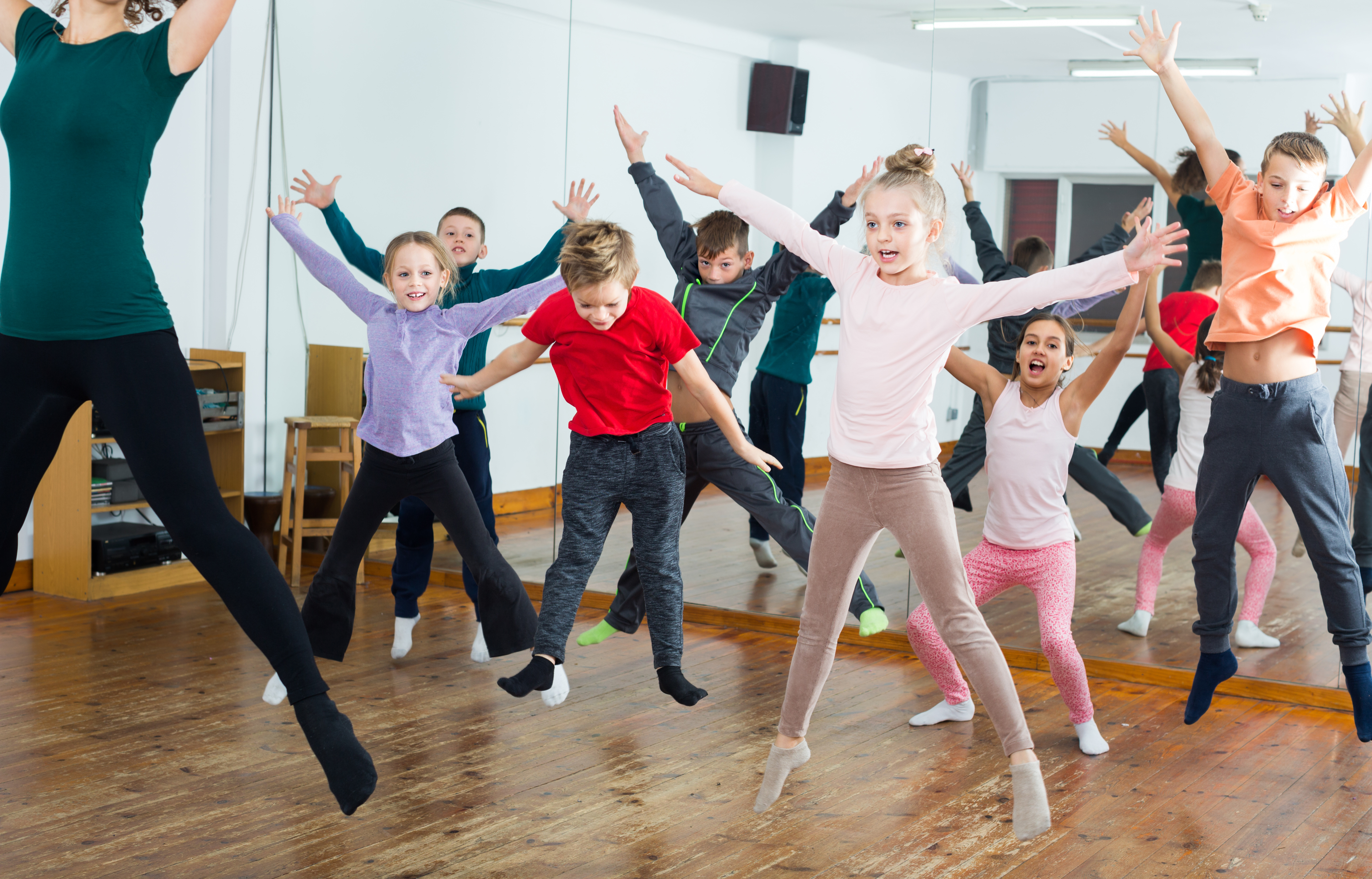 Curriculum dance is taught by our fully qualified and experienced dance teachers. We include key aspects of The National Curriculum such as creative exploration and performance skills. Sessions are carefully structured so that as well as being fun, they are highly rewarding.
Getting involved
Dance classes are available for children from the age of two and upwards and cover all forms of creative dance. We include a mixture of different dance styles in our sessions so that the children benefit from a wide learning experience.
The learning benefits
Introduction to being active and physical exercise
Help develop key skills, such as co-ordination, balance, flexibility, strength, stamina, discipline and muscle memory
Helps boost a child's self-esteem, makes them feel good about their own abilities and increases their self-confidence
These dance classes are tailored so that children can start from a young age and continually progress forwards with the skills they learn
These rewarding and fun sessions are tailored for primary school age children. We come to your venue to provide the classes – meaning the children feel completely comfortable in an environment they are well adjusted to.
We cater for a range of specific needs, so please let us know if you have any specific requirements which we will be happy to meet.
We are currently covering Coventry, Warwickshire, Solihull, Leicester and the West Midlands – but please let us know if you would like classes further afield. We aim to be as flexible as possible and give everyone the opportunity to get involved in our highly rewarding programs and classes!
Get in touch today to find out more about our fantastic dance classes and sessions and discuss your requirements. We pride ourselves on providing thoroughly enjoyable and rewarding services to children, giving them many opportunities which will certainly be beneficial throughout their lives.